Money Transfer Agents Operated by Transnational Crime Organizations
The remittance sector has been identified globally as the most frequently used way to funnel money to terrorist organisations.
Fact is that Money transfer agents (from Western Union and Moneygram) play a major role in laundering criminal profits. A significant number of money transfer agencies are operated by Transnational Crime Organizations. Conservative estimates show that around 10% of money transfer agents profit wittingly from cross border scams.
Still every 90 seconds, unwary people fall for an Advance Fee Fraud (419) who send cash transfers to 'staff', 'officials', 'lawyers' of fake institutions around the world and in most cases the staff of the Money Transfer Agent is not protecting their client for a possible Fraud in progress, not even if their client is sending money to 'pay for collecting on an inheritance, a lottery prize or support of a non existent Charity' which is a 98% sure signal of Fraud!
Police investigations have shown the abuse of money transfer agencies around the globe, but none of the transfer companies show a self cleaning ability to prevent theft from their clients nor do they thoroughly check their agents for criminal intent, facilitating or taking part in scams.
Due Diligence, Compliance and Security Became a Matter of Marketing?
The conversations with money transfer companies about this subject are limited to marketing spokespersons denying responsibility, claiming due diligence and compliance with regulations. Security became a matter of marketing.
The Financial Regulators, Fraud Authorities and Consumer Protection in most countries have a decade filled with evidence to punish or prosecute the money transfer companies and their agents for knowingly, hurting consumers and supporting criminal organisations. Force them to implement a comprehensive anti-fraud and agent-monitoring program.
MoneyGram to Pay $18 Million to Settle FTC Charges It Allowed its Money Transfer System To Be Used for Fraud.
October 10 2009 - The Money Transfer Company is also required to implement comprehensive Anti-Fraud Program and to monitor its Agents MoneyGram International, Inc., the second-largest money transfer service in the United States, will pay $18 million in consumer redress to settle FTC charges that the company allowed its money transfer system to be used by fraudulent telemarketers to bilk U.S. consumers out of tens of millions of dollars. MoneyGram also will be required to implement a comprehensive anti-fraud and agent-monitoring program. http://www.ftc.gov/opa/2009/10/moneygram.shtm
Australia Sydney - Money Transfer Agent has licence revoked for alleged links to Funding Terrorist Organisation
Australia - September 26, 2014 - A SYDNEY firm suspected of financing terrorism in the Middle East has had its licence suspended amid claims it hid $9 million in fund transfers from authorities.
Lakemba-based Bisotel Rieh, a popular one-stop shop for money transfers, travel bookings and immigration advice, is being investigated by the nation's (FIU) financial intelligence unit, Austrac, which is seeking to cancel the firm's registration permanently.
The Australian Transaction Reports and Analysis Centre has claimed the family-run firm transferred $21.3 million overseas, but only ­reported $12.3 million in international transactions to the federal government.
It is also accused of not providing details of who received money sent to Lebanon and Malaysia, a well known hub for

Advance Fee Fraud and Terror Support, with

a suspect $38,000 payment made to a Malaysian individual.
The company's shop-front office in Gillies St, Lakemba, next door to a barber and the
Australians for Syria Association

.

AUSTRAC acting chief executive John Schmidt said the government regulator had "serious concerns" about what the funds were being used for: "We are satisfied that the continued registration of Bisotel Rieh, an independent remittance provider, may involve a significant ­financing of terrorism risk.
We look closely at companies which are wittingly or unwittingly used to finance terrorism
The move on the company comes just a week after the government announced a $20 million boost to its tracking of terror finance.
------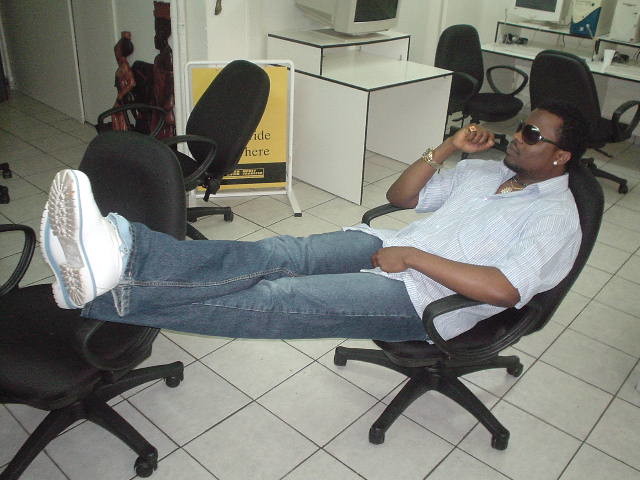 This picture shows a successful Advance Fee Fraudster in one of his own, easily acquired, Western Union Agencies annex Service Shop
Its a common fraud practice to keep copies of ID's from regular unwary clients to use for illegal money transfers
First Published: in 2007 and as part of the 419 Advance Fee Fraud Statistics 2005 - 2013
Ultrascan-HUMINT-services will continue to monitor 24/7; plans, operations and strategy changes from inside these organizatons
Contact Ultrascan AGI:
E-mail Address: info@ultrascan-agi.com
Telephone: +31 20 80 80 335
mobile: +316 522 58058